Bitcoin Email - Links for Cryptocurrency.
Email Me and Make Money with BitCoin.
Click Me - FAUCETS AND COINPOT.COM - Click Me
Bitcoin-Sol.com
---
Make money collecting Bitcoin online.
CLICK ME - GetCryptoTab - CLICK ME
NEW SITE = DREAM-HITS.COM = NEW SITE
Make money collecting Bitcoin online.
Or choose this miner!
----- Bitcoin MINER -----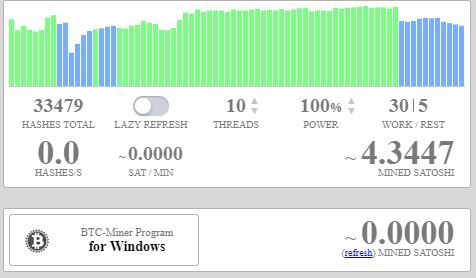 ----- Bitcoin MINER -----
---
I am Traviss Solomon and you can email me any time you want about any new ways to earn bitcoin online or any other way. You can email me at TravissMoreau@gmail.com or Skype me at TacTownHomie. I will email you back if you have any questions and if you just want to chat go ahead and send a mail to do that. I have been using bitcoin for a few years now and it is a very good way to spend your time on the net and if you can get referrals you can make some good money surfing with friends. I am always around my computer so I will probably return your mail soon after you send it. I dont get much mail at this address so I will probably see yours so dont worry about sending to a dead email box and not getting any info back or attention to your mails.